Pressroom
ANA inspires curiosity in Japan through branded content partnership with Great Big Story and CNN International
Tuesday, October 4, 2016
Why is wasabi so hard to grow? What is the diet of a sumo wrestler? How can art and tofu combine for a unique restaurant experience? These are just some of the questions answered in a new video series, 'Ichigo Ichie', which has launched on Great Big Story and CNN International.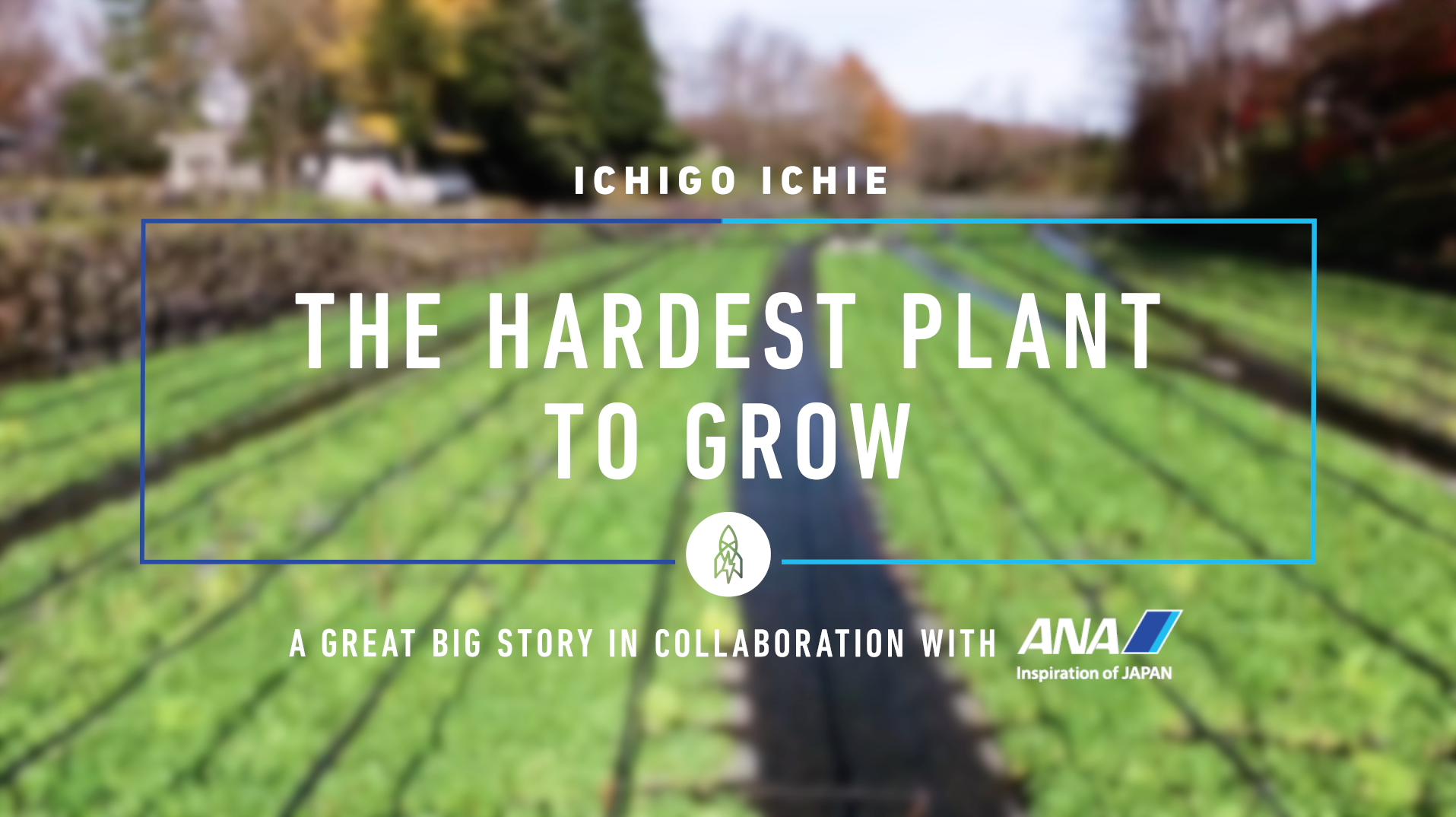 'Ichigo Ichie' (literally translated as "one opportunity, one encounter") is accompanied by a unique branded content partnership established by CNN International Commercial (CNNIC) with All Nippon Airways (ANA), Japan's largest and only 5-star airline. Inspiring people to explore Japanese culture through the lens of food and hospitality, the brand campaign aims to grow the airline's brand presence in Europe and drive more bookings from the region.
To generate cut-through with young, affluent and culturally-aware audiences, the campaign aligns ANA with engaging content on Great Big Story – the distributed video storytelling network launched by CNN and Turner in 2015 – and CNN International. This is the first time that branded and sponsored content has crossed between CNNI and Great Big Story, and is also ANA's first Pan-European branded content campaign.
The 'Ichigo Ichie' series comprises seven editorial videos produced by the Great Big Story team, accompanied by a film from ANA produced by CNNIC's branded content studio Create. CNNIC, Create and Great Big Story worked closely with ANA to deliver an authentic campaign that resonated with the brand's philosophy and the rich culture of Japan. Using Launchpad and CNN AIM (Audience Insight Measurement), the content is targeted at relevant audiences in the UK, Germany, France and Belgium.  
The first film, which delves into the complexity of growing Wasabi went live this week on the Great Big Story app and website, as well as across its social channels, including YouTube, Twitter, Facebook and Instagram, reaching over 10 million multi-platform followers. A playlist will be created as more editorial and branded content videos go live in the coming months. 
In addition to the content on Great Big Story, CNN International will air a special sponsored programme on 'Ichigo Ichie', branded vignettes of the content, and a TV commercial for ANA. This extends the reach of the campaign to over 320 million households and hotel rooms where CNNI is distributed. Native ad placements will also run on CNN Digital to direct CNN's vast digital audience to the 'Ichigo Ichie' series.
"This is a truly unique collaboration – the first pan-European branded content campaign for ANA created to run across both CNN and Great Big Story platforms," said Petra Malenicka, Senior Vice President, Advertising Sales, Europe and the Americas, CNN International Commercial. "What really makes this campaign special is the smart and seamless integration of the ANA brand as well as the relevance between ANA and the 'Ichigo Ichie' content developed to attract both the younger, curious audiences on Great Big Story and the established affluent business travellers via CNN. All of this premium storytelling is underpinned by a laser-sharp data targeting strategy that ensures ANA is connecting with precisely the right audience."
Mr Akira Nakamura, Senior Vice President of ANA EMEA and General Manager London, commented: "We're delighted to partner with CNN International Commercial to launch ANA's first Pan-European campaign. Steeped in history and tradition, Japan offers travellers many discovery opportunities so we hope the films excite audiences across Europe to book a trip and experience excellence at 30,000ft with ANA.
"As a leading Japanese airline, we are dedicated to providing a personalised, high-quality service that embodies the 'Ichigo Ichie' concept, and both food and hospitality play a key part in this so the partnership perfectly captures our service philosophy." 
Notes to Editors:
For more information, please contact:
Dan Faulks
Vice President, Communications
CNN International Commercial
Tel: + 44 20 7693 1362
Dan.Faulks@turner.com
Emma Corbett
ANA UK Press Office
Tel: +44 207973 5934
Emma.Corbett@hkstrategies.com
About CNN International
CNN's portfolio of news and information services is available in seven different languages across all major TV, digital and mobile platforms reaching more than 420 million households around the globe. CNN International is the number one international TV news channel according to all major media surveys across Europe, the Middle East and Africa, the Asia Pacific region and Latin America and recently expanded its US presence with its launch on CNNgo. CNN Digital is a leading network for online news, mobile news and social media. CNN is at the forefront of digital innovation and continues to invest heavily in expanding its digital global footprint, with a suite of award-winning digital properties and a range of strategic content partnerships, commercialised through a strong data-driven understanding of audience behaviours. Over the years CNN has won multiple prestigious awards around the world for its journalism. CNN has 41 editorial offices and more than 1,100 affiliates worldwide through CNN Newsource. CNN International is part of Turner, a Time Warner company.
About ANA
ANA is the largest airline in Japan by revenues and passenger numbers. Founded in 1952, ANA flies today on 83 international routes and 116 domestic routes. The ANA group has 35,000 employees and a fleet of about 250 aircraft. In FY2015, it carried 50.8 million passengers and generated revenues of 1.79 trillion Japanese yen. ANA has been a member of Star Alliance since 1999, and has joint-ventures with United Airlines on trans-Pacific and Asia routes, and with Lufthansa, Swiss International Airlines and Austrian Airlines on Japan-Europe routes. Its Frequent Flyer Program, ANA Mileage Club, has more than 26 million members. ANA was voted Airline of the Year for 2013 by Air Transport World Magazine, and in 2016 was awarded five stars for the fourth consecutive year by the world's leading Airline and Airport review site, SKYTRAX. ANA is the launch customer and biggest operator of the Boeing 787 Dreamliner. For more information on ANA, visit: www.anaskyweb.com